VikingRed
The Queen of the Red breeds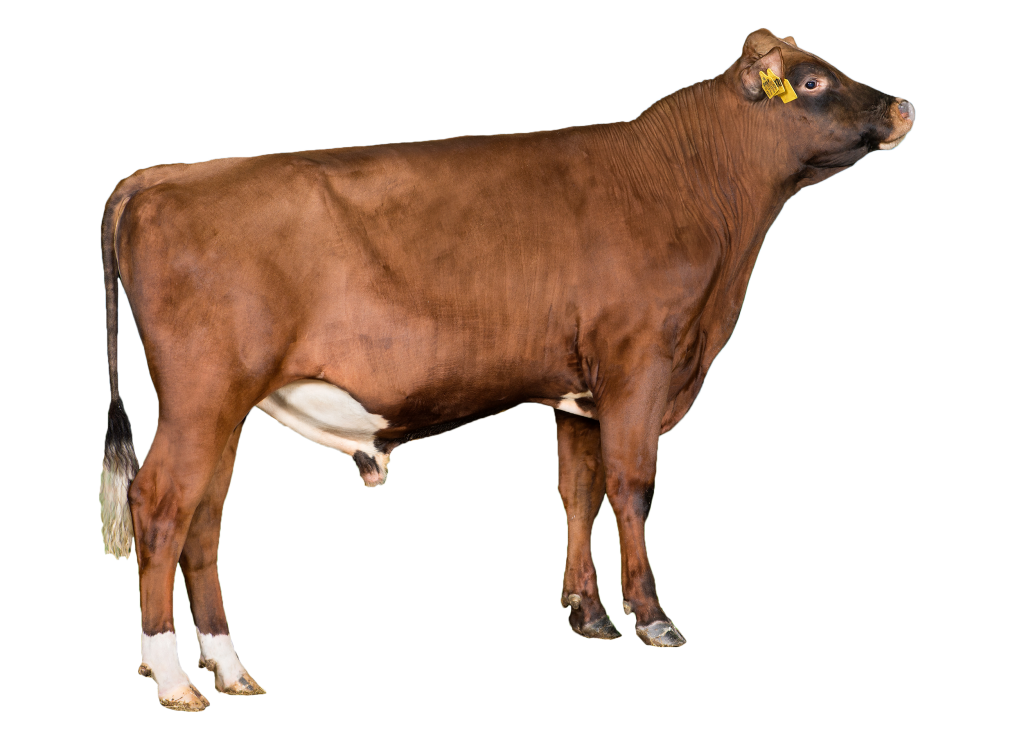 Healthy, trouble-free cows
VikingRed cows are known for their natural health, excellent fertility and easy calvings. They are resilient cows that live long and last long — and have the highest production of milk and solids for red cows in the world.
VikingRed has its origins in the three Nordic dairy breeds: Swedish Red, Danish Red and Finnish Ayrshire. They are the kind trouble-free cow you love being around — and doesn't require much time or management.
On local indexes worldwide, VikingReds are consistently amongst the top rankers, making them an ideal breed for crossing.
Like other breeds from VikingGenetics, the performance of VikingRed has been tracked for decades and turned into big data. As a result of this effort, VikingGenetics cows have the lowest use of antibiotics and hormones and the highest lifetime production per cow.
By choosing VikingRed for your crossbreeding, you not only develop the genetic capital of your herd. You also lay the foundation for a healthy, sustainable herd and business which will cumulate through generations.
The VikingRed cow is a medium-sized red cow about 140 cm tall and with a typical mature weight of 550 kg.
| Number of cows (DNK, SWE, FIN) | Fat% | Prot% | Milk (305 days) |
| --- | --- | --- | --- |
| | | | |
According to the latest milk production figures, the VikingRed sets the standard for red dairy breeds with the highest milk, fat and protein production.
VikingRed compared to other Red breeds
| Breed | Milk production (kg) | Number of lactations | Fat% | Prot% |
| --- | --- | --- | --- | --- |
| | | | | |
| | | | | |
| Canadian Ayrshire (305 days) | | | | |
| | | | | |